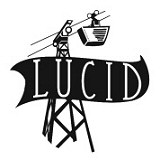 You may have seen "Lucid" logos on bikes or cars lately around Park City, Utah. Lucid Cycles was started by my friend Kris, and he has been building handmade steel mountain bikes and custom 29ers for a few years now… made to order, made to shred.
I do not own a Lucid, YET. But I will soon enough when the time is right. Yep and as soon as that happens I'll be fortunate enough to be on custom powder skis and a custom trail bike, both hand built by two long-time friends…and two real craftsmen.
Check out some of these rigs…pics below! If you're interested in learning more about how to acquire your own Lucid custom steel 29er or other mountain bike check out LucidCycles.com, and tell Kris the Ski Bum Poet sent you.
Black Velvet 29er Single Speed
Barron Von Slayer 29er Single Speed
The Antifreeze Super Snow Bike
And a quick shout out to Kris! He was the one who introduced me to SS 29ers & the Park City "Wobbly XC" movement a few years ago, so I have to thank him for that. I took some time off from trail riding, what with our childbearing and all. It was certainly a rough go getting lungs and legs up to speed again, especially on a fully rigid one speed 29er (punished myself for almost two seasons on a fully rigid trail bike to get back to feeling every nook, cranny, root and rock; and to finding the path of least resistance).
Looking back not sure what I was thinking straying away from long trail rides, but I can say this much: I'll never go back to a standard 26″ mountain bike for trail riding again.